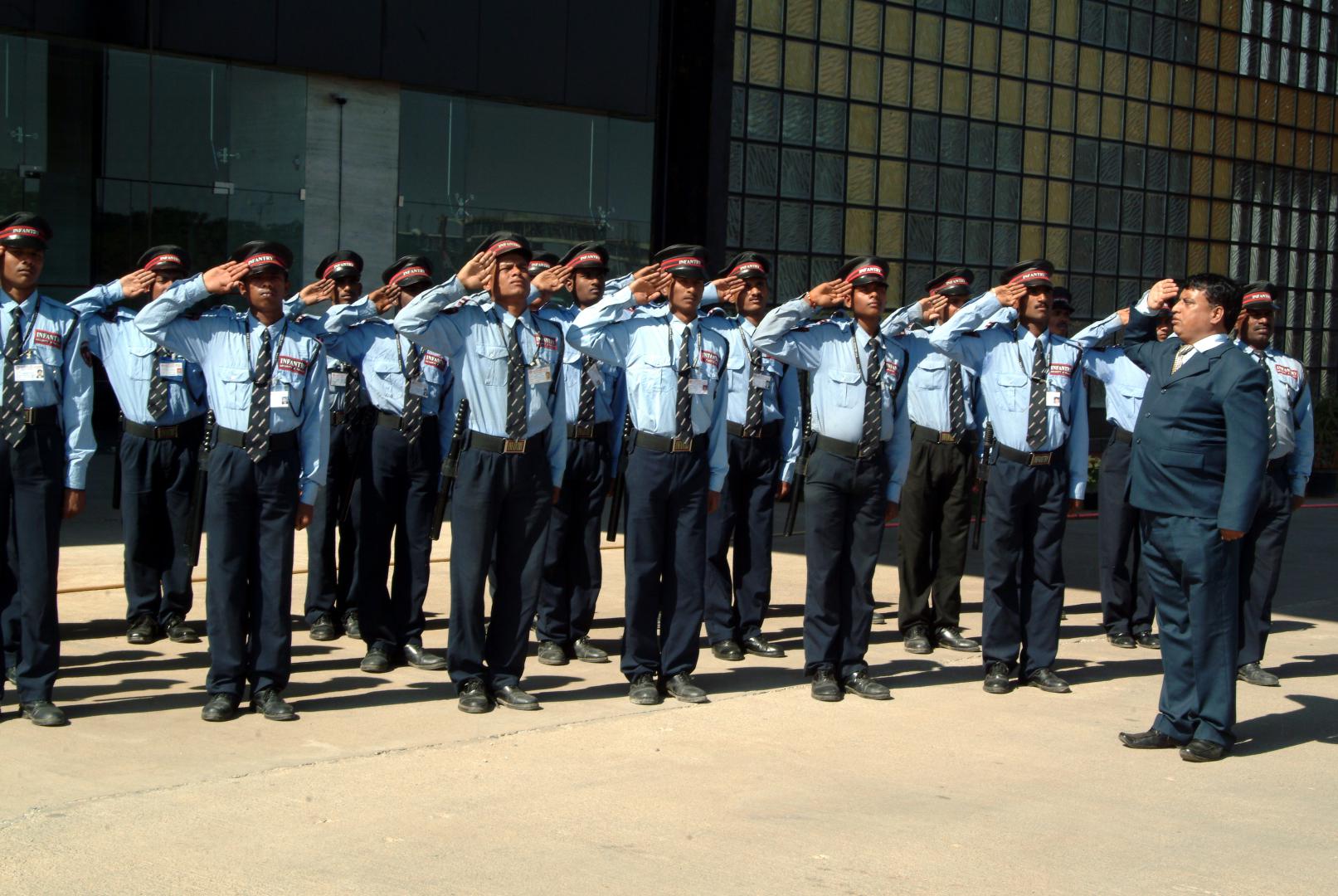 INFANTRY SECURITY & FACILITIES
---
This gives us an immense pleasure to introduce myself as a Die-hard security and facilities professional who has served in the Indian Army in to MARATHA LIGHT INFANTRY and took VRS as a Junior Commissioned Officer after 20 years of service. Even after my VRS I have been working in the security field and have worked with MNCs like Group 4 Security Service as Security Manager for ICICI ONESOURCE (Call Centre), Singh Intelligence Security Pvt Ltd as a Regional Manager and Hunter Security Force as General Manager. I have been involved in training and Deployment of Security/House Keeping Staff as per the client's requirement and have successfully undertaken numerous assignments.
After starting this INFANTRY SECURITY & FACILITIES, in 2007 I have been making 100 % compliances of law of the land. I have been providing EPF and ESIC Challans of the previous month to all of my clients with complete details of employees' Share and Employer's share of each individual client which matches with the attendance sheet verified by the site in charge of the client, My company policy 'YOU TAKE CARE OF YOUR EMPLOYEES' 'THEY TAKE CARE OF YOUR BUSINESS' My company has around 1500 security Staff with branches namely in Delhi, Pune, Chennai, Puducherry, Ahmedabad, Surat, Barmer, Jalor, Viramgam, Rajkot, Jamnagar, Sangli, Karad, Kolhapur, Satara and Mumbai. Each branch has adequate field staff mainly from the defence background with exposure to corporate culture.
We are a professional Risk Management and Loss Prevention company which provide security, house keeping and facility services to Organizations, Banks, Hotels and Hospitals with trained human assets. We excel in rendering efficient and customized services to our customers. We have our head office in Mumbai the commercial capital of India and operational across the country rendering value added services. Since based at Mumbai, it gives us a head start in reaching our clients and providing effective well trained human assets.
With immense experience in Industrial, Corporate, Hospitality and Retail Security, we have qualified and well trained personnel on our rolls, successfully handling security systems designed and implemented by us. Our team of qualified and dedicated officers provides the best services to the esteemed clients and our managerial staffs are Ex-Defense personnel & highly experienced professionals. We have effective check/control upon our various categories of services provided by our organization.